Apprenticeships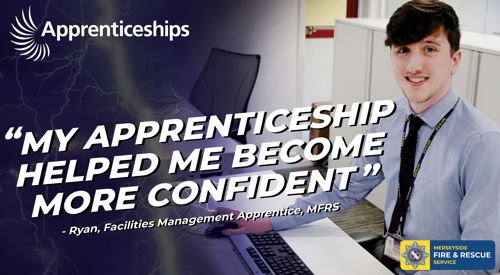 Our apprenticeships are at the heart of what we deliver to our communities.
We have apprentices in most departments, ranging from Business Administration apprentices to operational Firefighter apprentices. We have recruited more than 100 apprentices over the last 12 months and will continue to recruit more throughout the coming year.
We look for apprentices who are ready for a challenge, who can be positive and who share the same values as us. As an MFRS apprentice, you will be involved in safety campaigns, repairing fire appliances, designing plans to help us respond better, attending events to promote MFRS and much more.
Our national apprenticeships allow you to not only build up your own skills, qualifications and experiences but also to make a difference to our communities. 
If you are looking to learn new skills in a supportive, fast-faced and established organisation, keep an eye out on our recruitment pages on social media or check out the latest vacancies on our website.