Date:
Location: Knowsley Industrial Estate, Knowsley, Kirkby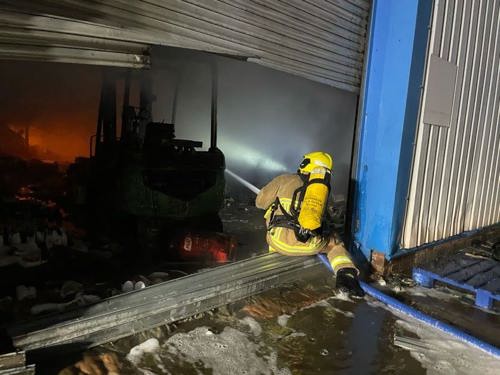 Firefighters are in attendance at a fire in a shop warehouse on Marl Road, Knowsley Industrial Estate.
Crews were alerted at 3.17am and on scene at 3.22am.
On arrival, firefighters found the unit well alight, gained access to the premises using a grinder and began to fight the fire using a hose reel and a main jet.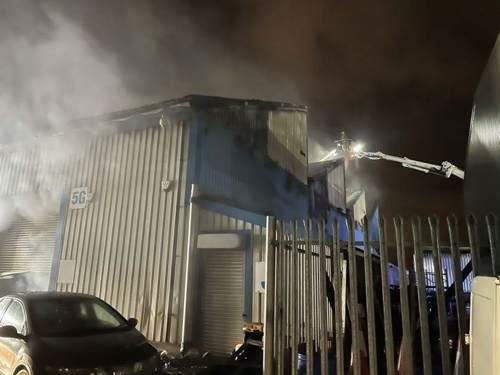 Crews are also using a compressed air foam branch to tackle the fire, which covers an area of approximately 30 by 20 metres.
Six fire engines, a combined platform ladder and a high volume pump are in attendance.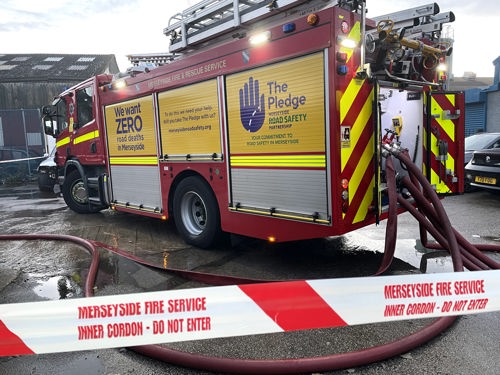 Ongoing incident
UPDATE 6am:
Good progress has been made in tackling the fire, with all firefighting now being conducted externally.
Group Manager Mark Thomas said crews had worked flat out to ensure the fire was confined to one unit.
He said: "When crews arrived on scene, they were presented with a very challenging situation. They worked very quickly and effectively to prevent the fire spreading to surrounding businesses and vehicles.
"The high volume pump has assisted in keeping us well supplied with water for firefighting.
"I would like to thank the other agencies involved in the response, as well as the building landlord for assisting with crews' welfare by providing drinks and other facilities."
Police have established a cordon on Marl Road to keep the site - where the unit is part of a larger complex - clear of people. No roads have been closed to traffic.
There are not thought to be any injuries.
MFRS are expected to remain on scene further into the morning.
Ongoing incident
UPDATE 9.50AM:
Four fire engines remain in attendance.
An investigation into the cause of the fire will be carried out, although it is not believed there are any suspicious circumstances.