Chief Fire Officer Phil Garrigan and other Senior Officers from Merseyside Fire & Rescue Service made a splash this morning in New Brighton's marine lake to show support for the Paul Lavelle Foundation.
One of MFRS' fire engines, based at Wallasey Fire Station, has been rebranded to highlight the charity which was set up after the tragic loss of Wirral man Paul Lavelle who died in a domestic abuse incident in 2017.
The MFRS officers took the plunge in the chilly waters of the marine lake alongside charity supporters.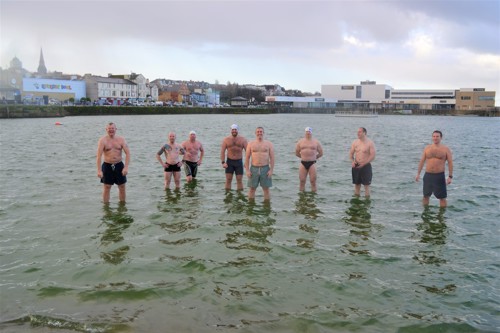 Paul's family and friends, who came along to watch the swim, created the foundation to raise awareness of male domestic abuse.
MFRS Group Manager Mark Thomas said: "Merseyside Fire & Rescue Service is proud to be associated with the foundation, which is active in promoting health and sport as an enabler to better understanding of male domestic abuse.
"The foundation is well respected and contributes to a wider community safety message, making a real difference in the local community and beyond."
The organisation has quickly amassed support. Indeed, its office was opened in February 2019 by Paul's mother Barbara Lavelle and former Wales and Everton goalkeeper Neville Southall.
GM Thomas added: "Our fire engine based at Wallasey is now emblazoned with details of how to contact the foundation for support and this will be seen on the streets of Wirral, raising awareness on a daily basis."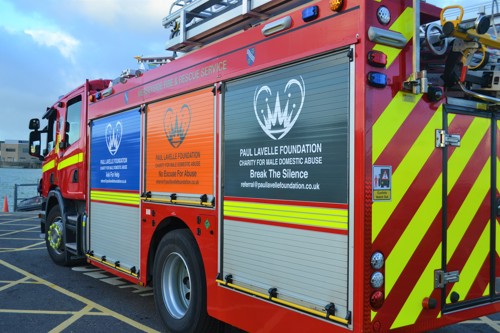 The charity, which was registered in 2018, raises awareness through sports and outdoor activities.
Victims and survivors of male domestic abuse victims receive support and relationship education is provided as a preventative measure.
For more information about the foundation, visit paullavellefoundation.co.uk