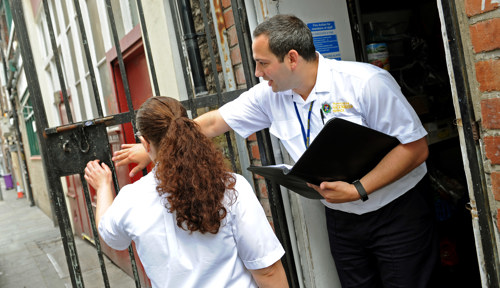 Our Fire Protection staff support the local community by ensuring that premises across Merseyside are safe places for people to work, live and enjoy.
We work with business owners and landlords to ensure their buildings are compliant with fire legislation and offer remedial advice when needed. 
Within Fire Protection, there is a hierarchy of roles where career progression is encouraged:
As a Business Fire Safety Advisor, you will attend properties and carry out risk assessments to ensure the premises are complying with the law; lead on campaigns aimed at proprietors to increase awareness of legislation; and attend premises post-fire to offer advice. 
As a Fire Safety Adviser, you will lead on audits of premises and work closely with property owners to plan fire safety solutions to keep the people within the community safe. 
As a Fire Safety Inspector, you will continuously evaluate risk profiles across Merseyside. From the information that you and your team have gathered, you will be responsible for devising and executing a risk reduction strategy to minimise the number of fire-related accidents occurring within our communities.