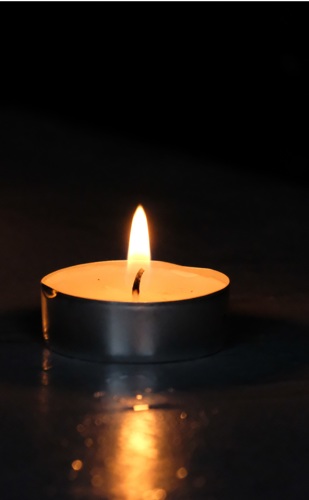 We understand that candles can help create that warm, cosy glow in the house, but they can have a devastating impact if used incorrectly. 

In 2019, Merseyside Fire and Rescue Service attended 32 accidental dwelling fires caused by candles and matches.
The safest way to enjoy candles is to use LED battery-operated ones instead, but please make sure the batteries cannot be accessed by children or pets.
If you must use real candles, please follow this advice:
Never leave lit candles unattended. Put burning candles out when you leave the room, and make sure they're out completely at night

Place your candles carefully. Make sure they are on a stable surface, out of the reach of pets and children, and keep them away from flammable objects like curtains, furniture, bedding and books
Do not light with matches - this avoids the risk of 'double wicking'

Do not move candles once they are lit

Do not burn several candles close together as this might cause the flame to flare

Burn candles in a well-ventilated room, out of drafts, vents or air currents. This will help prevent rapid or uneven burning, soot, and dripping

Always put scented candles in a heat resistant holder. These candles are designed to liquefy when heated to maximise fragrance

Fit smoke alarms and test them now and monthly. A working smoke alarm can buy you valuable time to get out, stay out and call 999

Make sure that everyone in your home knows what to do if a fire should occur – practise your escape route
For free fire safety advice or to request a home fire safety check, call 0800 731 5958. Merseyside Fire & Rescue Service also provides free smoke alarms for Merseyside residents aged 65 or over.